MegaOne Meal Shake Give Away
Enter today for a chance to win two Packages of MegaOne Meal replacement shakes!
MegaOne Give Away Details:
Contest is 100% Free!
No Credit Cards Needed!
Winner's Choice:
Pick any two flavors from: Vanilla, Chocolate, Banana, or Cinnamon Swirl:
 $85-Value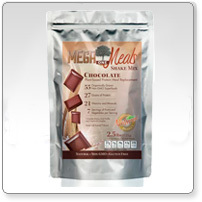 MegaOne Meal Replacement Shakes
MegaOne Meal Shakes by Legacy are the perfect for a variety of uses! Use as a high protein meal replacements for weight loss, fast calories in an emergency situation or ideal for hiking and camping. MegaOne meal replacement shakes are vegan, non-GMO, and incredibly delicious! Most protein shakes only have protein and a vitamin pack, and don't contain the amounts of fiber, protein, fruits, vegetables, vitamins and minerals you will find in all of the varieties of MegaOne meals.
Here are a few of our other Favorite Products from Buy Emergency Foods:
60 Serving Entree Bucket – 25 Year Long Te…
Legacy Premium's 60 Serving Entr_e Bucket displays why Legacy is the best in the indust… [More]
Price: $175.00
Sale: $160.00
Legacy Premium 32 Serving Family 72 Hour E…
The Family 72 Hour Emergency Food Survival Kit by Legacy Premium and Prepare Wise offer… [More]
Price: $88.00
Sale: $76.00
360 Serving Survival Food Bucket – Long Te…
Legacy Premium Food Storage is proud to offer the most affordable long term freeze drie… [More]
Price: $830.00
Sale: $720.00
Emergency Water Supply Box 5-Gallon Contai…
The 5-Gallon Water Supply Box from Legacy Premium is the ultimate in spacesaving and ef… [More]
Price: $22.00
Sale: $20.00
Gluten Free 72-Hour Emergency Food Kit | F…
Having an emergency 72-hour kit is critical in today's unstable world, but don't forgot… [More]
Price: $108.00
Sale: $94.00